Harry Fisher was one of about 2,800 U.S. volunteers who went to fight in the International Brigades during the Spanish Civil War.
The commitment they made there keeps inspiring and encouraging people around the world to continue the good fight for a better world, peace, and justice.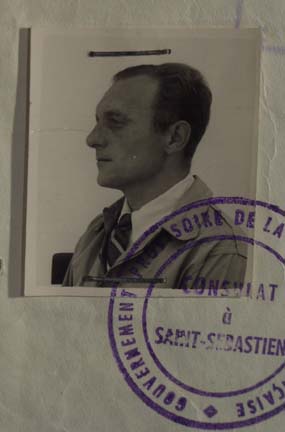 Prior to volunteering for the cause of freedom and democracy in Spain, German immigrant Fred Schofs had lived nine years in Pennsylvania. Back then, ten years were an requirement to become a U.S. citizen. Fred tried hard to get back after the Spanish Civil War, but did not succeed due to the lack of documents. The following one was provided by Mrs. Schofs.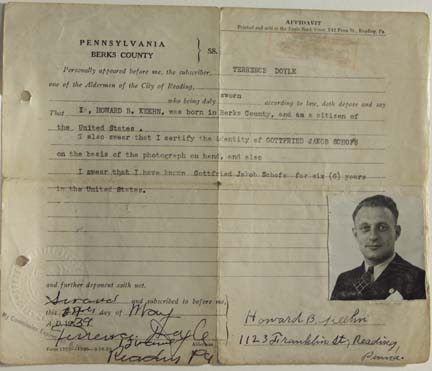 Fred Schofs at Miranda de Ebro concentration camp after the defeat of the Spanish Republic. (below)
Having been a Chef in the U.S., Fred Schofs soon became responsible for the kitchen at Miranda de Ebro Concentration camp. For Christmas 1944, he compiled the following special menu for his comrades, anticipating their liberation and peace in the following year.
More pictures from Miranda de Ebro concentration camp, 1944. (below)
When Fred Schofs returned to West Germany after WWII, he was officially considered "non-patrie", i.e. without German or any other citizenship. The picture below depicts his special "alien I.D." issued to him by West German authorities in 1946.
Fred Schofs in his later years (below).